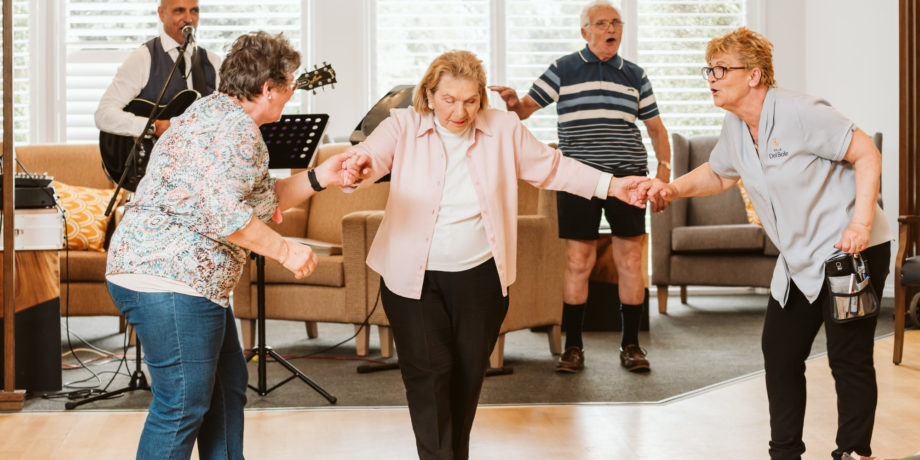 March 25, 2020
A visit from our Favourite Entertainer
Residents of Villa Del Sole stepped and jived through the afternoon recently as part of our busy entertainment schedule.
Musician Piero provided hours of entertainment as guests sang along to all of the Italian classics, transported to their favourite moments in time through the magic of music.
Staff couldn't help but share in the festivities, encouraged by the energy of their residents as they danced along to the performance.
With plenty more events scheduled for the future, you can stay up to date with our activities on our News page.